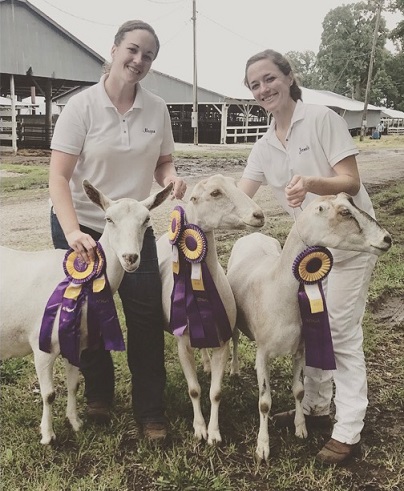 Thank you for taking the time to visit our website. I own a herd of LaMancha dairy goats and my sister, Jennifer, raises Saanen dairy goats. We are located in Leavenworth, KS. Our herd has grown from a small 4-H project into an open competitive program. Our does are competitive in the show ring and milk parlor. Several does have appraised in the 90's, earned their permanent championships, and have placed very well at the ADGA national show. Our does are also on a DHIR testing program; and are CAE free. Jennifer is also an ADGA judge and holds her 2 years judges license. I am very proud of my does' accomplishments, and I hope you will check back often for updates. Please feel free to contact me with any questions you may have.
- Megan
---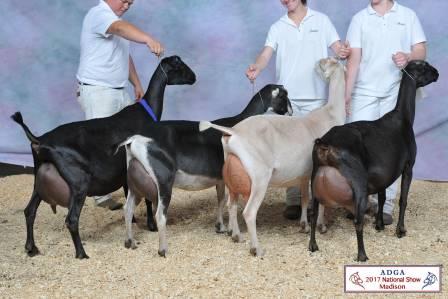 2017 RESERVE PREMIER LAMANCHA BREEDER
1st Dairy Herd (Canasta, EZPZ, Sinclair, Jaycee) 2017 ADGA National Show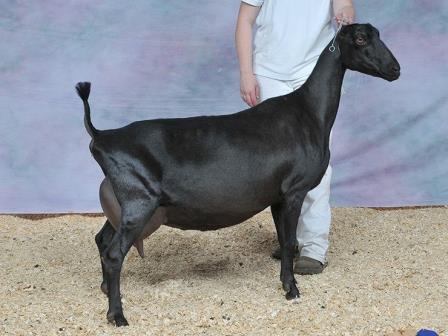 GCH Jen-Mae-Ka Kids Canasta:
Grand Champion LaMancha 2017 ADGA National Show
Best Udder 2017 ADGA National Show
2017 Appraisal 92EEEE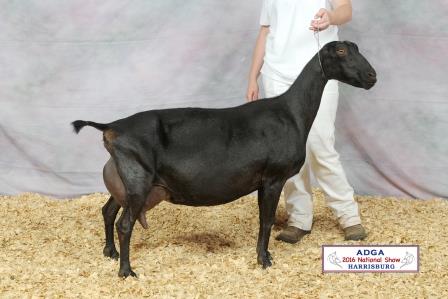 GCH Jen-Mae-Ka Kids Jaycee:
Reserve Best Udder 2017 ADGA National Show
Best Udder 2016 ADGA National Show; Reserve Grand Champion
Reserve Best Udder 2013 ADGA National Show
93EEEE 2017 Linear Appraisal!
---
CHECK OUT OUR CURRENT NEWS FOR APPRAISAL AND SHOW RESULTS
SEE THE SALES PAGE FOR AVAILABLE BUCKLINGS AND DOELINGS
THANK YOU TO EVERYONE WHO HAS PURCHASED A JEN-MAE-KA KID!